usave.co.uk is supported by its users. When you make a purchase through links on our site, we may earn an affiliate commission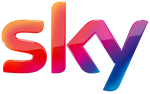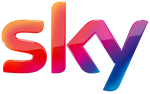 £25.99 / month
£29.99 upfront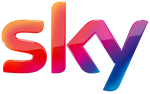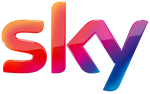 £31.99 / month
£49 upfront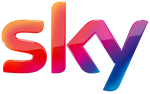 £32.99 / month
£49 upfront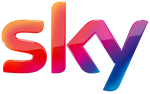 Prefer it in another colour?
iPhone XR Pink on other networks
At a glance
12MP rear camera

Edge-to-edge display

A12 Bionic processor

Glass body with aluminum frame

IP67 water and dust resistance
Highlights
Coming in a range of six colours, the iPhone XR has a precision-machined aluminium frame that wraps around a durable all-glass exterior.
The glass body of the iPhone XR allows it to be charged wirelessly, and the device is protected from splashes and spills with its IP67-rated water resistance.
The iPhone XR has a 6.1inch 'Liquid Retina' display that spans the entire surface with minimum bezels. As a result, there is no Home button, and the iPhone XR utilises a swipe-based navigation system.
Design & Appearance
Despite looking similar to the 5.8inch iPhone XS, the iPhone XR has a larger 6.1inch display. In fact, it has a larger screen than the previous generation's iPhone 8 Plus (which the iPhone XR replaces), but is smaller overall.
The iPhone XR measures 150.9mm x 75.7mm x 83mm and weighs in at 194 grams. The iPhone XR is available in six distinct colours: black, white, yellow, blue, coral and (PRODUCT)RED.
Camera
The iPhone XR's front-facing TrueDepth camera powers its FaceID feature and takes pictures at 7MP. It also supports a bunch of new features, including Smart HDR, Depth Control, and Portrait Mode. It can also be used to record 1080p HD video at upto 60 frames per second.
Combining impressive software advancements with the latest hardware, the iPhone XR's rear camera is the most advanced single-lens camera that Apple has ever designed. It has a a f/1.8 12MP wide-angle lens, and takes great photos in low-light conditions with a sensor that is 32% larger than the previous generation's iPhone X.
Display
The display on the iPhone XR measures 6.1inches at a resolution of 1792 x 828. It has a pixel density of 326 pixels per inch and a total of 1.4million pixels.
Despite not being OLED, the LCD display on the iPhone XR supports many of Apple's latest features. This includes Tap to Wake, and True Tone colour matching that analyses the ambient light in your surroundings to produce true-to-life colours on the iPhone XR's screen.
Software & Features
Apple has done away with its 3D Touch features and replaced it with the new Haptic Touch technology on the iPhone XR. This works similar to the haptic trackpad found on the MacBook Pro.
Haptic Touch provides feedback when the user long presses or force presses, and although there was limited usage for Haptic Touch in iOS 12, Haptic Touch has been utilised much more in iOS 13 and beyond.
Performance
The iPhone XR contains an A12 Bionic chip that is much faster and more efficient that the A11 chip featured in the previous generation's iPhone X.
The two high-performance cores on the A12 are upto 15% faster than the A11's, and the four efficiency cores utilise up to 50% less power.
The A12 Bionic chip, coupled with the larger battery, allows the iPhone XR to last much longer than the iPhone X.