usave.co.uk is supported by its users. When you make a purchase through links on our site, we may earn an affiliate commission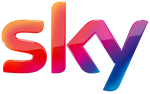 Compare Sky Mobile deals
About Sky Mobile
Sky Mobile has sky-rocketed from satellite-TV provider to mobile network operator, offering a generous range of pay-monthly and SIM-only mobile deals.
At a glance:
| The good: | The bad: |
| --- | --- |
| Good value SIM-only deals | Unlimited plans are relatively expensive |
| Flexible data allowances can be changed to suit your needs | Monthly contracts can last for up to 30 months |
| Roll your data over from one month to the next | 4G speeds could be improved |
| Early handset upgrades are available with Swap | Coverage is not quite as good as some rival networks |
| Good range of new and high-end handsets | Limited number of perks and extras |
| Discounts available for Sky TV or broadband customers | |
| Family discounts available | |
| Highly rated customer service | |
Sky Mobile phone contracts
Sky Mobile offer some fairly unique mobile phone deals for those looking for a new handset. They operate on a Swap system, allowing you to upgrade your device after a fixed amount of time. These are:
Swap 12: A 24-month contract in which you can upgrade your handset after 12 months, in turn starting a new contract or;
Swap24: A 30-month contract in which you can upgrade your handset after 24 months, in turn starting a new contract.
For both contracts, these are just options. You don't have to upgrade if you don't want to!
However, there's one downside in that, unfortunately, you can't buy a handset from Sky Mobile outright.
Sky Mobile SIM-only deals
All SIM-only plans for Sky Mobile last for 12 months. So, that's more of a lock-in than you'll get with other providers that offer 30-day rolling contracts, but you can mix-up your plan each month.
In terms of data, SIM-only bundles tend to range from 2GB to 20GB, with prices starting at around £6. If you're a heavy user of data, you may want to consider a contract instead or look at one of Sky Mobile's competitors as, at the time of writing, we have found better deals elsewhere.
That being said, if you're a Sky Broadband or TV customer, then you'll enjoy double data with a SIM-only deal, so that's something to consider.
What network does Sky Mobile use?
Considering Sky are such big players, you'd be forgiven for thinking they have their own network. But they don't - Sky Mobile is a piggyback network, meaning they lease space off one of the Big Four's infrastructure. It actually uses O2's cell towers.
With some operators of this type, there can be a trade-off in quality of customer support as the provider doesn't own their network. But as Sky are such a big company in other domains, you should still be able to get the help you're after, especially if you're a Sky TV customer.
Sky Mobile coverage
As Sky Mobile runs off the O2 network, you'll need to look at the level of coverage O2 offers in your area. Almost all users will be able to call, text and access 3G most of the time, with 4G reaching 99% of users. However, O2 actually offers the slowest download speeds of the Big Four networks at a rate of just 18Mbps.
You can check O2 network coverage in your area either through Sky Mobile or via the O2 website directly.
What devices can I get on Sky Mobile?
Sky Mobile offer handsets across all the main manufacturers. You won't find the most niche models, but you're sure to see popular releases from your favourite manufacturers, as well as the latest handsets.
For example, with Sky Mobile you can get the Apple iPhone 13 Pro 5G or the Samsung Galaxy S21 5G, but it also offers handsets at the more budget-friendly end of the scale too, like the Nokia 1.3. And remember, even without the latest handset, you'll still enjoy the full range of benefits of Sky Mobile, so you could be getting a great deal.
If you're looking for SIM-only deals then you'll already have a handset, but the good news is that SIMs will work in any device provided it's unlocked.
Benefits of Sky Mobile
Considering Sky Mobile phone deals tend to me more expensive than its competitors, it's their perks and benefits that make up for it.
With Sky Mobile, you can enjoy the rest of your Sky services – like Sky TV, Sky Sports and other Sky Apps – all without using your data. That's a lot of free streaming. And if you have Sky TV, you get unlimited texts and calls for free.
You can also roll over any data that you don't use for up to three years! Plus, with Swap contracts, you can trade in your old handset for a newer model after a certain amount of time.
Lastly, you can change the allowance and price of your plan at any time.
Best Sky Mobile SIM only deals
Sky Mobile offers a number of 12-month SIM only plans, ranging from a monthly data allowance of just 2GB, up to 50GB per month. Compare the following SIM only deals from Sky Mobile:
Sky Mobile
Unlimited Calls and Texts 3GB
Unlimited
Minutes & Texts
£7 / month
No upfront fees
Sky Mobile
Unlimited Calls and Texts 80GB
Unlimited
Minutes & Texts
£33 / month
No upfront fees
How many towns and cities has Sky Mobile launched in?
As Sky Mobile runs off the O2 network, it's available anywhere you can get O2 coverage, which is pretty much all of the UK.
But let's take a look at the exciting stuff: 5G. As of November 2021, 194 towns and cities in the UK have 5G available on Sky Mobile. So, if you're looking for a new 5G phone deal, it's definitely worth checking first whether you'll get 5G coverage where you live. For smaller villages in rural areas, however, it'll be a while yet.